Seat Carrier
Carrier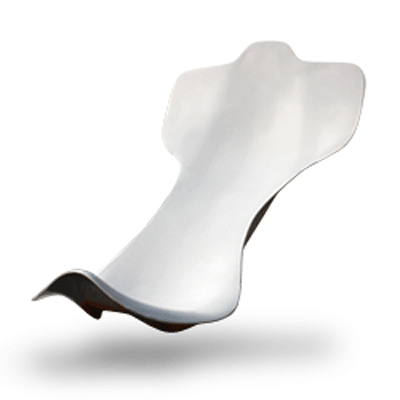 Recommended degree: Sitting 35°- 60°
Available core material: Fiberglass, Carbon, Cevlar with carbon (standard when you choose carbon core).
Sizes: only Medium 166-175cm. 5ft5in-5ft9in
Color: Black, Type: Hardshell
Weight depend of size and core material: Fiberglass about 1,5kg, Carbon 580g +- 150g.
Model Carrier is a fusion of popular recumbent seats and the shape of the letter T. As a result, we have created a new product, extremely comfortable and useful. The upper part of the backrest has been expanded to give better support to Your shoulders . In addition, you can hang your favorite backpack on this seat.
With this solution, our favorite backpack turns into a cargo space that can be downloaded and taken with you at any moment. But that's not all! We know how important a comfortable seat is, especially on long journeys. That is why we have expanded it to seat even more comfortable and giving more joy.
We believe that the use of the Carrier seat will give You a lot of joy and satisfaction every day .
For standard rider weight about 80kg +/-10kg. Rider over 90kg need Reinforcement seat (choose proply material core).
After order give us to known (using contact form) what is your weight, so we make reinforcement according to your weight .


Mounting screws pack:Included
Material core
Fiberglass FG. (0) Carbon C. (125) FG. Reinforcement (20) C. Reinforcement (145)