Seat Trike Fiberglass
Glass Trike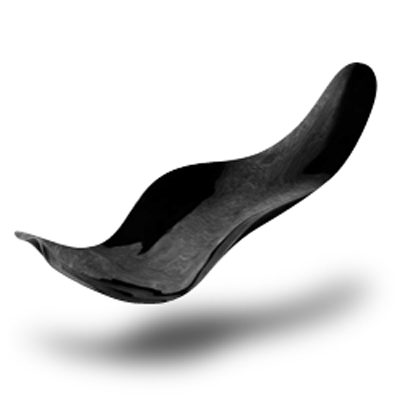 Trike seat is most recommended to any HPV, trike recumbents, small boats, small planes and moto hang gliders.
Recommended degree: Sitting 35°- 60°
Material: Fiberglass, glass matt + polyester resin.
Available sizes for fiberglass:
- Small 150-165cm. 4ft11in-5ft5in
- Medium 166-175cm. 5ft5in-5ft9in
- Large 176-190cm. 5ft9in-6ft3in
- eXtra Large 185-195cm. 6ft1in-6ft5in
- 2x eXtra Large 190-210cm. 6ft3in-6ft10in
Color: Black gelcoat, Type: Hardshell
Weight: 1.4kg +- 150g.
This model will certainly be valued by trike, velomobile and quad users. While taking corners your vehicle is subjected to centrifugal force, which will try to push you out of your seat.
This is the reason why the "Trike" seat was built in a bucket-shaped way. Because of this special design, the centrifugal forces won't stand a chance. While using the "Trike" seat you will experience a stable and safe ride, especially during corners.
For standard rider weight about 80kg +/-10kg. Rider over 90kg need Reinforcement seat (choose proply material core).
After order give us to known (using contact form) what is your weight, so we make reinforcement according to your weight .


Mounting screws pack:Included
Reinforcement
Yes, my weight is 85kg - 130kg. (17)
Safety edge tape
None (0) Black (17) White (17) Red (17) Transparent (17)